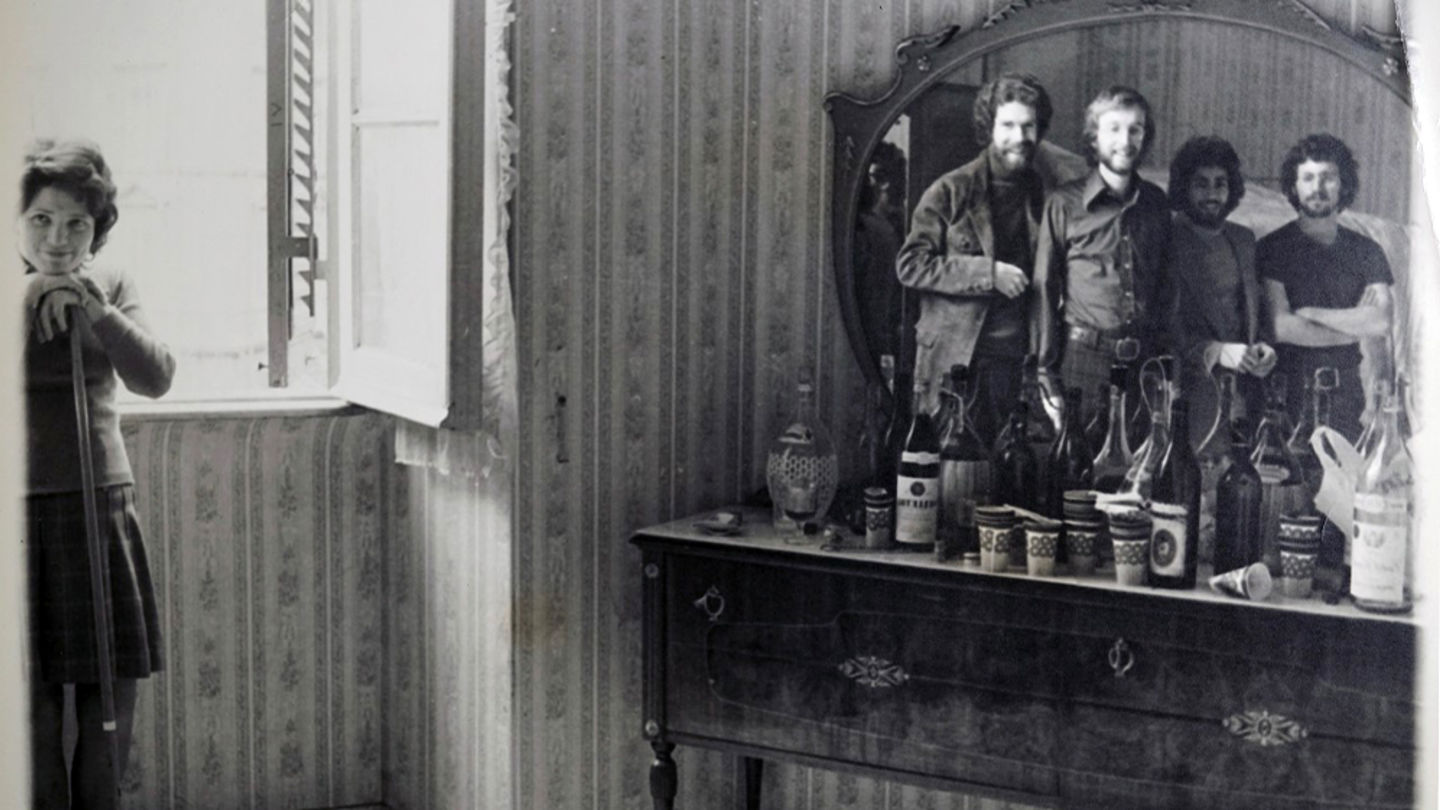 Patrick McGrath, KLN '75
Alumni Voices is a new segment created to highlight Temple University Rome alumni and their accomplishments, stories, and memories since studying at Temple Rome. 
Patrick McGrath, KLN '75 attended Temple Rome the Spring semester of his Junior year, in 1974. As a Film major, McGrath explored Rome through his camera lens (a new, Eclair ACL 16mm film camera to be exact!) and got a true immersion experience into Italian language, culture, and film.
Before studying at Temple, McGrath was in the Navy, stationed on a ship in the Mediterranean for 10 months. He spent time in the ports of Gibraltar, Malta, Spain, France, and Greece, but he was home-ported in Naples, Italy. Naples became almost like home to McGrath, being familiar not only with the tourist attractions such as Pompeii, but also local spots such as the brick-oven pizzeria near the port. However, McGrath never stepped foot in Rome before studying abroad with Temple, so the idea of coming in the Eternal City was appealing.
As much as Naples was familiar, McGrath became extremely immersed in the Roman culture through Temple Rome. Through his daily Italian, Art History, and Film courses, he and his classmates navigated their way through the language barrier, vague directions to on-site classes, and legal filming limitations. 
In particular, McGrath's Italian Film History course had an influence on his role as a teacher. This class of eight students would gather every Wednesday at 9 AM in a tiny, old cinema in Trastevere and analyze Italian films– without subtitles! Rather than watching the films all the way through, their professor would stop often to make sure that the students understood the context, and they would examine what they had watched together. McGrath noted that he never had a professor that stopped to deconstruct films like they did in this course, and it really helped him absorb what he was seeing, especially with the language barrier.
After McGrath's career as a Producer for Bell Atlantic (now Verizon), he taught Film Production at the Art Institute of Philadelphia. McGrath appreciated his former professor's teaching style so much that whenever he showed a film to his students, he was sure to pause it throughout the viewing to make sure that everyone was able to understand and deconstruct what they were seeing, just as he had experienced in Rome. 
From 1974 until now, study abroad has both changed and stayed the same in many ways. One of the biggest differences between McGrath's and current students' experiences in Rome is that the amount of hands-on support has grown immensely. McGrath noted that students lived in their own "pensione," or apartment, and they had to learn to be very resourceful very quickly. Without today's technology such as Google Maps, McGrath's cohort had to independently navigate directions and public transportation to their on-site visits. In addition, most people did not speak much English (including some professors!), so learning Italian was a necessity from day one. In McGrath's opinion, this was a very positive thing, as it really forced students to immerse themselves in Rome.