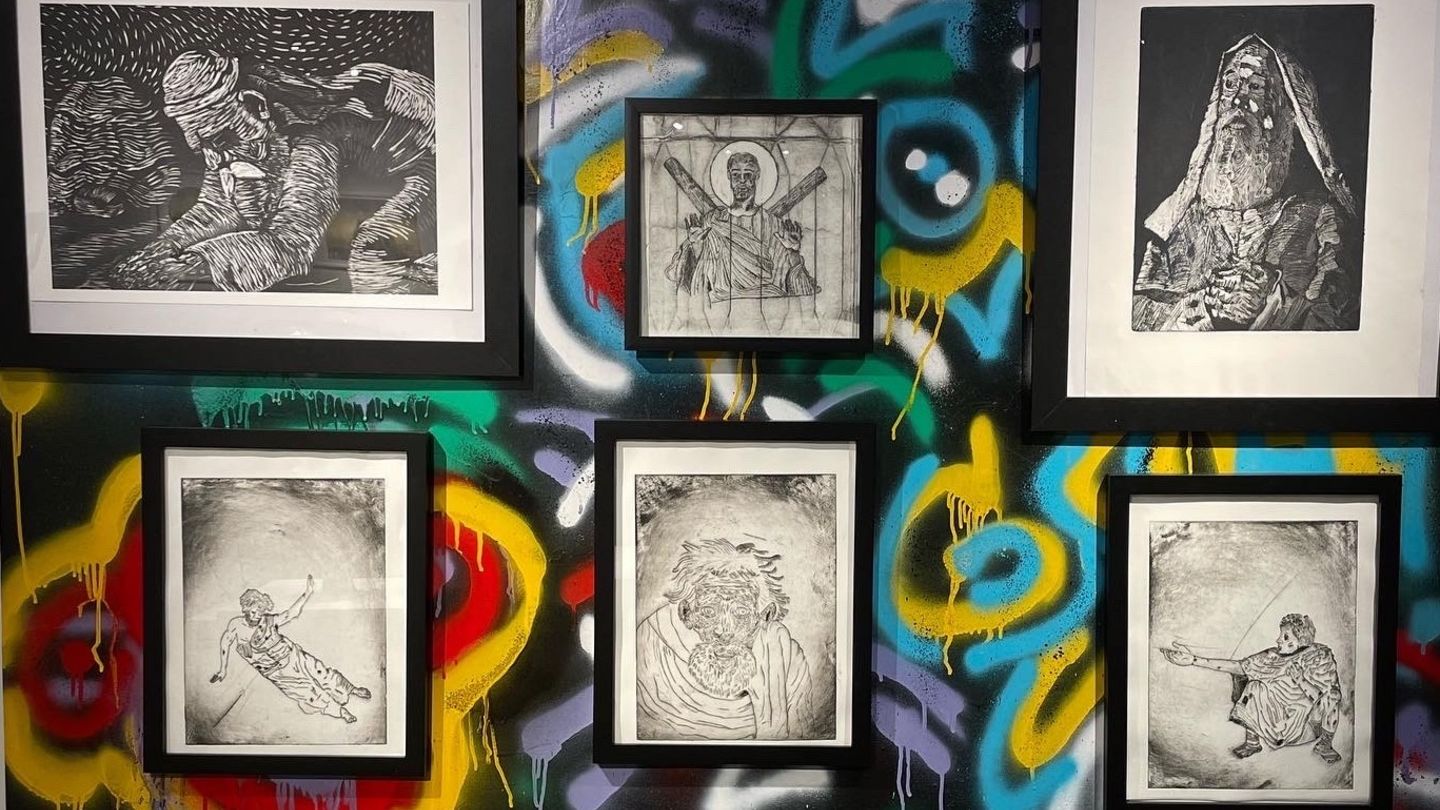 https://sites.psu.edu/sepcai/artists/michael-hammond/
Fall 2021 study abroad student, Michael Hammond, completed his capstone project at Penn State inspired by his experience during his semester at Temple Rome. 
In his artist statement, he writes "Incorporating graffiti, intaglio etching, and a woodcut reduction print I want the viewers to see and feel everything I did on my trip to Rome last semester. The strong and bold graffiti will work as a background while on top a few religious figures including homeless figures on top of the wood panel will bring about an unusual harmony that is meant to engage the viewers in what it all means."
He continues "As I have traveled, I have been changed and in Italian it means "Essere Cambiato" or to be changed. This work of mine has a lot of personal feelings and emotions but I want to encourage the viewers not only to see my experience but to create new ones for themselves. I hope to inspire that change, to become a better version of themselves, and to utterly understand themselves and the world for what it is."
Read more about the capstone exhibition here. Congratulations, Michael, on this beautiful project!